Monasteries and Ayia Napa harbour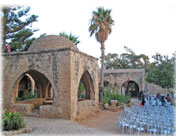 Ayia Napa, once a small fishing village, is as lively a resort as any in the Mediterranean. But historic sites such as a 16th-century Venetian monastery blends character to a town that's best known for its colourful shops, tavernas and discos.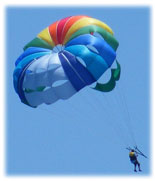 Another focal point is the crescent harbour, crowded with bright fishing boats. The day's catch is tonight's dinner at the popular restaurants nearby. Life in this southeastern corner of Cyprus revolves around the sea, with water sports of all kinds readily available - from scuba diving to water-skiing to paragliding.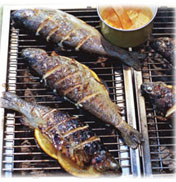 Explore the rugged coast toward Cape Greko, with its string of calm sandy coves, and stay for the indescribably beautiful sunset. Or head north, toward the basket-making community of Liopetri, stopping at Sotira to take in the pretty village churches that date to the 15th and 16th centuries. East to Protaras, more glorious beaches spread out under the sun, while just inland the white-washed town of Paralimni boasts open-air tavernas known for their succulent grilled fish.
Dolphin Boat Safari

A trip to Ayia Napa would not be complete without a magical tour of the local coastline!
There are amazing places to visit and wonderful sites to see including: The Famagusta ghost town, the Ayia Napa caves, the 35 ft Cliff jump, The blue lagoon, the dolphin qand turtles area and much much more to list here! Be sure to visit the link below in order to get all the info you require to add this exceptional excursion to your plans!